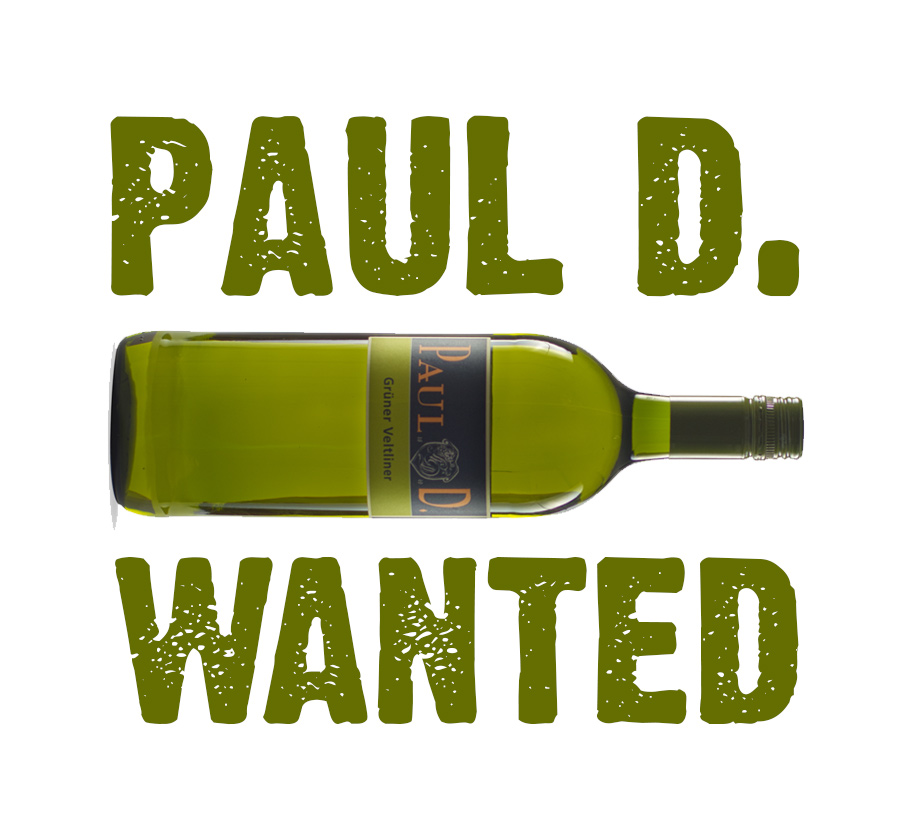 Wine Review: Paul Direder 2014 Gruner Veltliner
Grade: A
Growing up in Maine, I've come to know the comfort of walking through an apple orchard. Imagine it's early October and a light crispness begins to permeate the air. You stroll through widened paths, laden with fog, past the gnarly and bent branches of apple trees. The sweet smell of apples lingers in your nose — a gentle reminder of the wonders of nature. Parents with children upon their shoulders reach for the highest fruits, sneaking a few bites before returning to pay and maybe purchase a fresh-made doughnut and a gallon of homemade cider.
It's February, and it's well beyond crisp, but Paul Direder's 2014 gruner veltliner immediately transports the drinker to early autumn, the magical time of year when everything feels perfect and the world complete.
The Austrian white wine is one with which I have little experience, but of which I am now a fan. This particular bottle of wine hails from the Wagram region of Austria, and, according to its distributor KW Selections, the gruner veltliner grape is the most important variety of grape grown in Austria, being grown on a third of the country's total viticultural area.
As soon as I opened the bottle and poured a glass, I knew in my hands I held greatness. The golden wine shone brilliantly in its vessel, a sunny sight in dim January. Aromatics danced in random formation, ranging from toasty, woody notes to light, spicy pepper and citrus. Apple quickly steps in, inviting me to pluck the fruit from its perch, and sneak a bite myself.
I could have stopped there, but nevertheless, I pursued.
The initial sip was bitter with a distinct mineral flavor, astringent and almost off-putting, but quickly the flavors morphed into familiar fruits — apples and pears, along with a light grapefruity kiss to round out the balance. With a slight effervescence, this wine's body can only be described as complex: possessing a light mouthfeel but with layered flavors. For lack of better words: it's interesting, it's compelling. Mostly off-dry, the wine finishes with a refreshing fruity bite.
For food pairings, the distributor recommends chicken or fish dishes and risotto. I can confirm it pairs excellently with risotto — I made one — but I would say pair it with aged cheeses such as Parmigiano-Reggiano or Gouda, or even with lighter pasta dishes. I'm sure carbonara or cacio e pepe would be exquisite.
Winemaker Paul Direder, who goes by Paul D., began his career in wine at 17 while working in his own vineyards, according to KW Selection. A family winemaking affair — D.'s great-great-grandfather worked in vineyards hundreds of years ago — the love of the craft is apparent from just one sip of this gruner veltliner. Referred to as the "lonesome cowboy of winegrowing and farming," D.'s history and upbringing are reminiscent of the childhood spent in apple orchards.
It is amazing how, across the globe and across cultures, a bottle of wine can bring people together. Even more amazing are the emotions and memories invoked by a simple glass of wine. Here, Paul D. offers a complex yet approachable wine that associates the childhood splendors of yore with the sophisticated palate of adulthood. And even better, he does so at a price of $9.99 for a 1-liter bottle.
Whether you are picking grapes in the sprawling wine regions of Austria or sauntering through the prized apple orchards of Maine, stop and think just who else may be doing the same thing, and where around the world. Perhaps you two have nothing in common, but you're never more than a good bottle of wine apart.
Paul D.'s gruner veltliner is available at The Store Ampersand in Orono for $9.99 for a 1-liter bottle. Note: most wine bottles are 750 milliliters, so this is a great deal.